BRMS Families: We will have a virtual learning day today. Teachers should have lessons posted to Canvas by 10 AM. Stay safe!
Box Elder School District is announcing a delayed start for Wednesday, February 22, 2023.  Already scheduled for tomorrow was a normal Wednesday one-hour delay.  We will now add one hour to that delayed start.  This will make it a two-hour delay from the normal on Monday, Tuesday, Thursday, and Friday. Please be advised that a decision will be made and advertised by 5:30 a.m. if the weather is bad enough for a virtual learning day.  Please go to 
www.BESD.net
 or your school's web page.  You will also receive another email. If there is not notice of a virtual learning day on 
www.besd.net
 or your child's school web page by 5:30 a.m. or if you do not get an email by 5:30 a.m., plan on going to school tomorrow with the two-hour delay.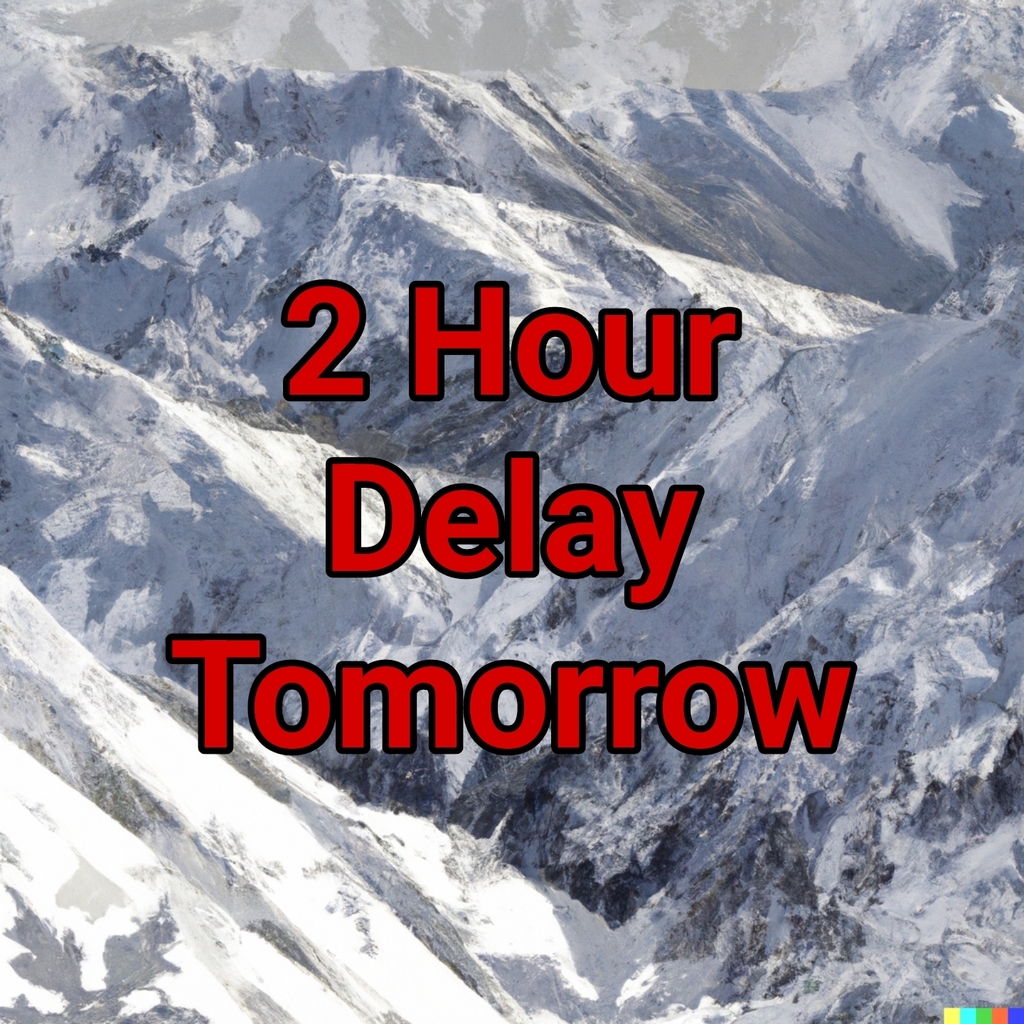 Attention BRMS families! Due to inclement weather, the district has decided to move to a virtual learning day instead of a 2 hour delay. Please see the link for more details. Stay safe! ¡Atención familias de BRMS! Debido a las inclemencias del tiempo, el distrito ha decidido cambiar a un día de aprendizaje virtual en lugar de un retraso de 2 horas. Por favor, consulte el enlace para obtener más detalles. ¡Mantente seguro!
https://docs.google.com/document/d/1aT2hOjdmxsDPznQbnLAX6h1johyaoXVURfSPt6nUzbc/mobilebasic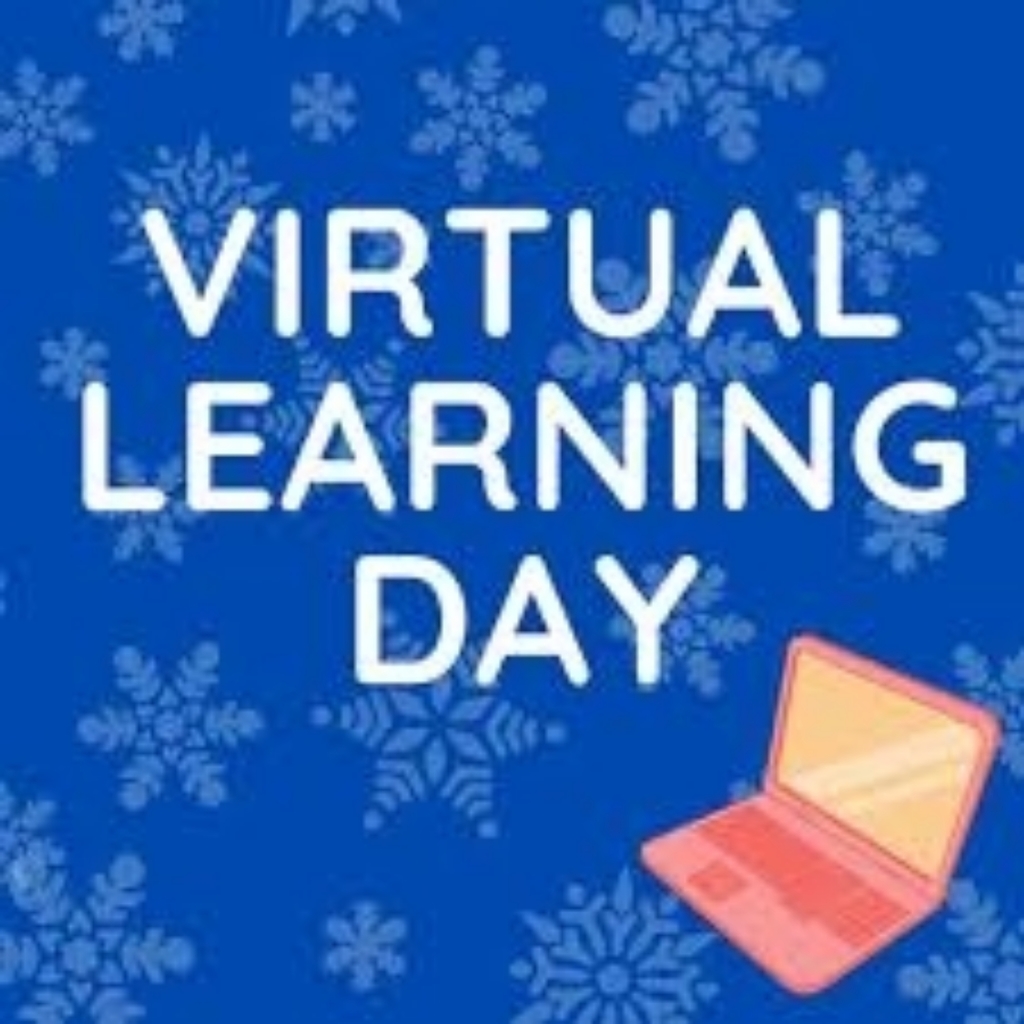 Since Mr. Carstens became our principal last year, the kids have been BEGGING for one thing. Today they got it!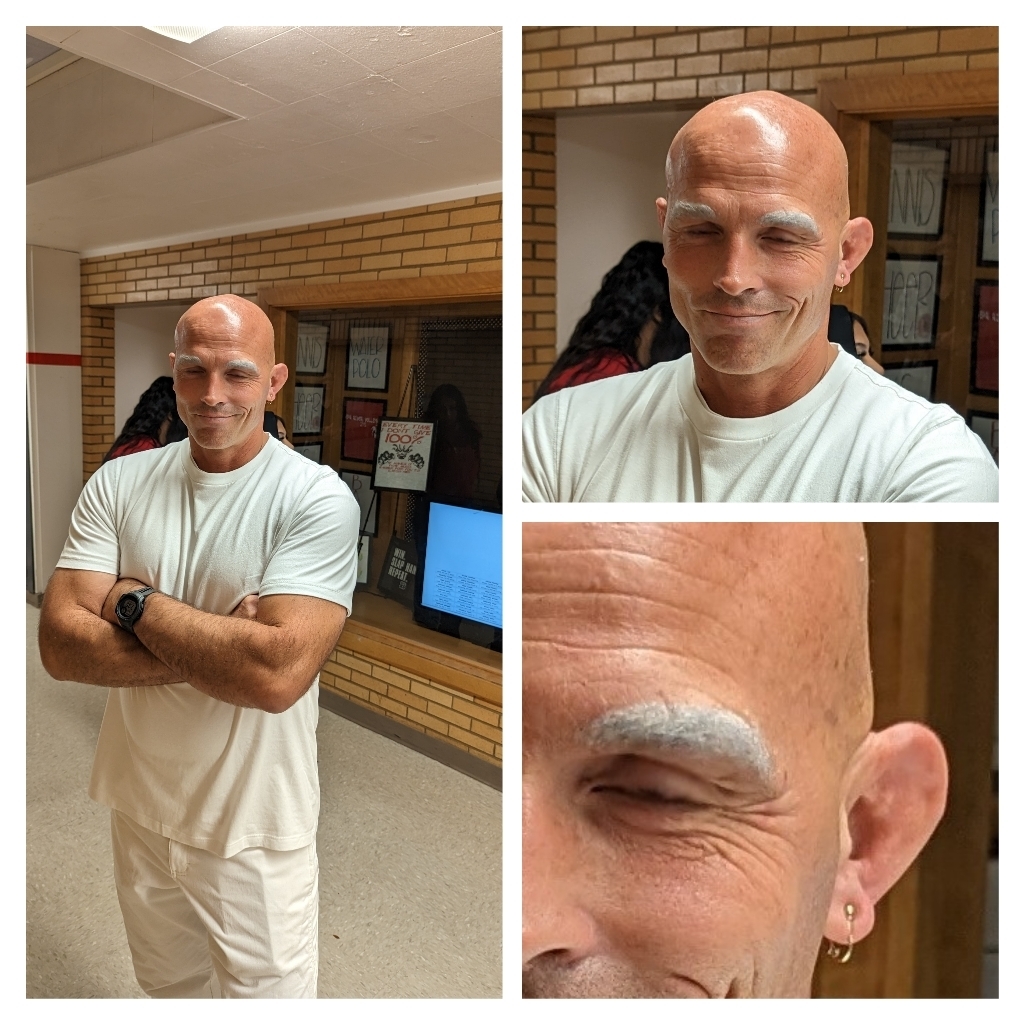 BRMS Families- Tomorrow from 3:30-7:00 PM is parent-teacher conferences. Come say hello to our amazing teachers, and while you're here, check out the upgrades we've made in our media center and our new student commons area!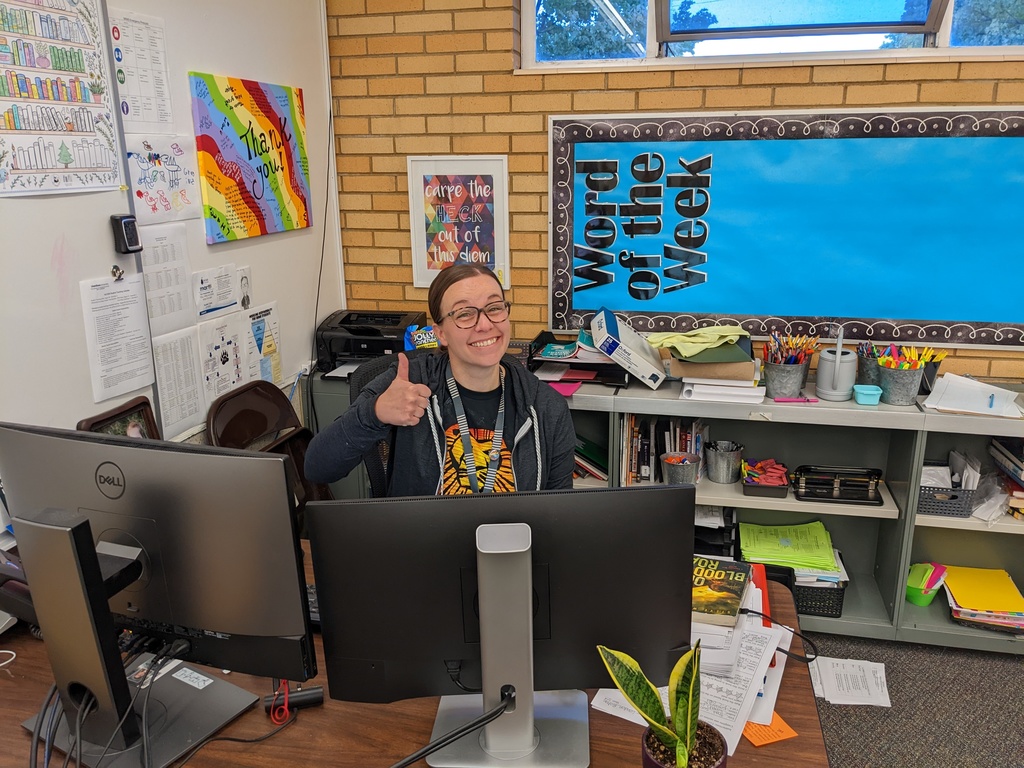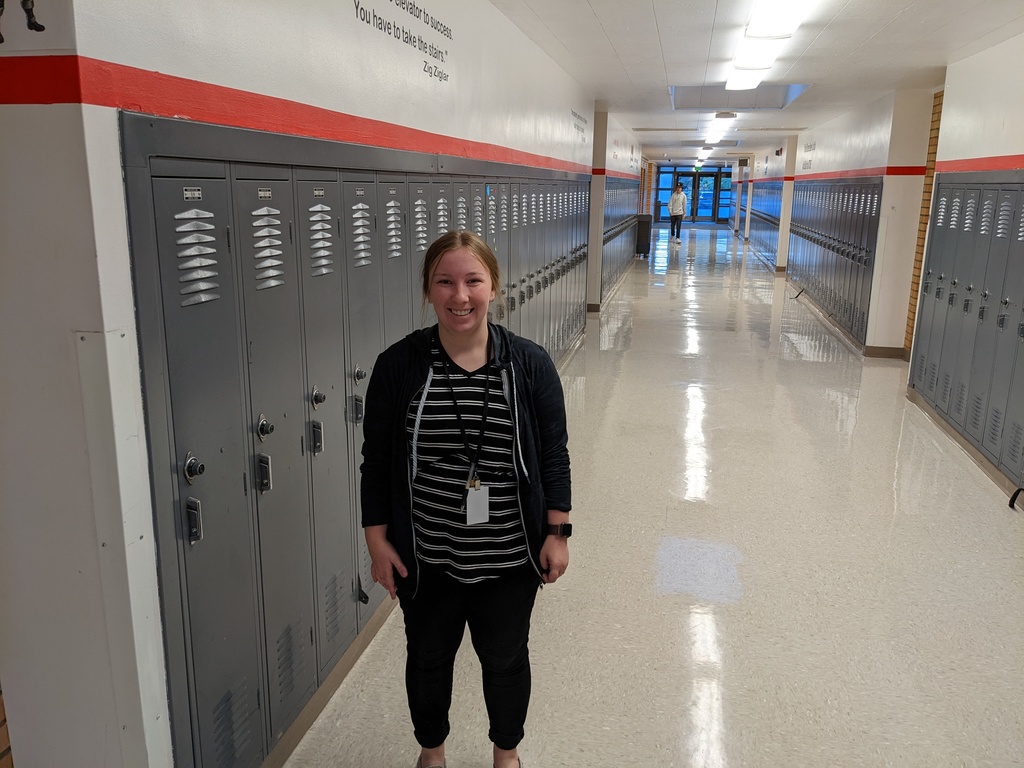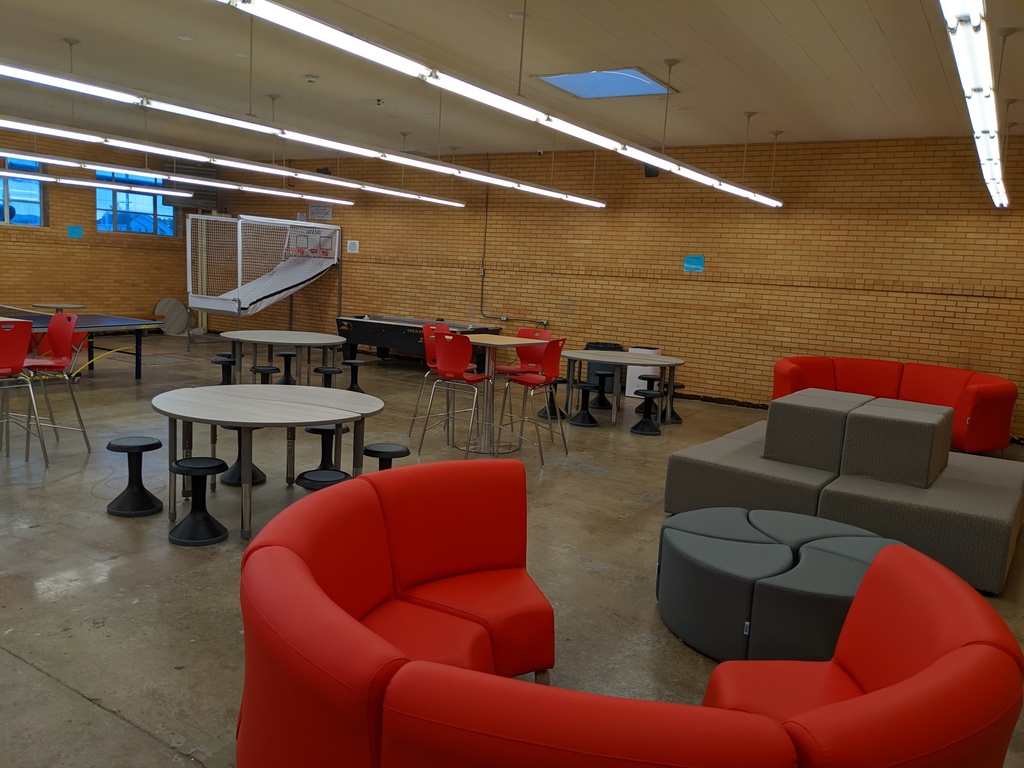 If your student is interested in participating in our after-school STEM club this year, please see the attached flyer for details about how to sign up!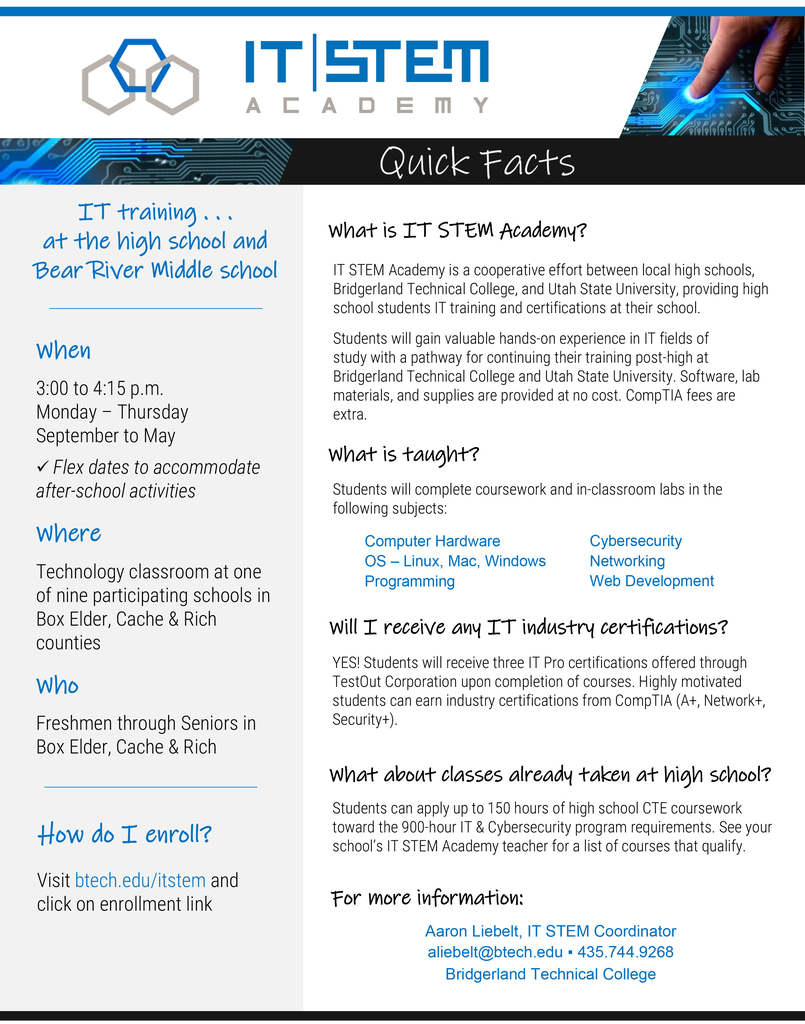 This morning our thoughts are with our friends in the Uvalde Consolidated Independent School District and Robb Elementary. BRMS stands united with Uvalde.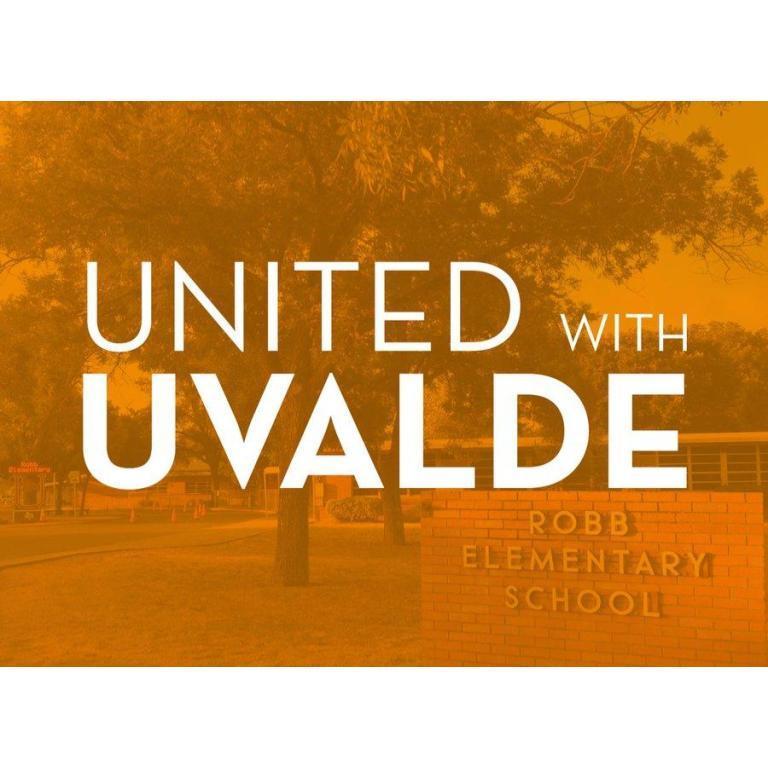 BRMS Students are at the Latinos in Action Conference at the University of Utah today! _ ¡Estudiantes de BRMS están en la conferencia de Latinos en Acción en la Universidad de Utah hoy!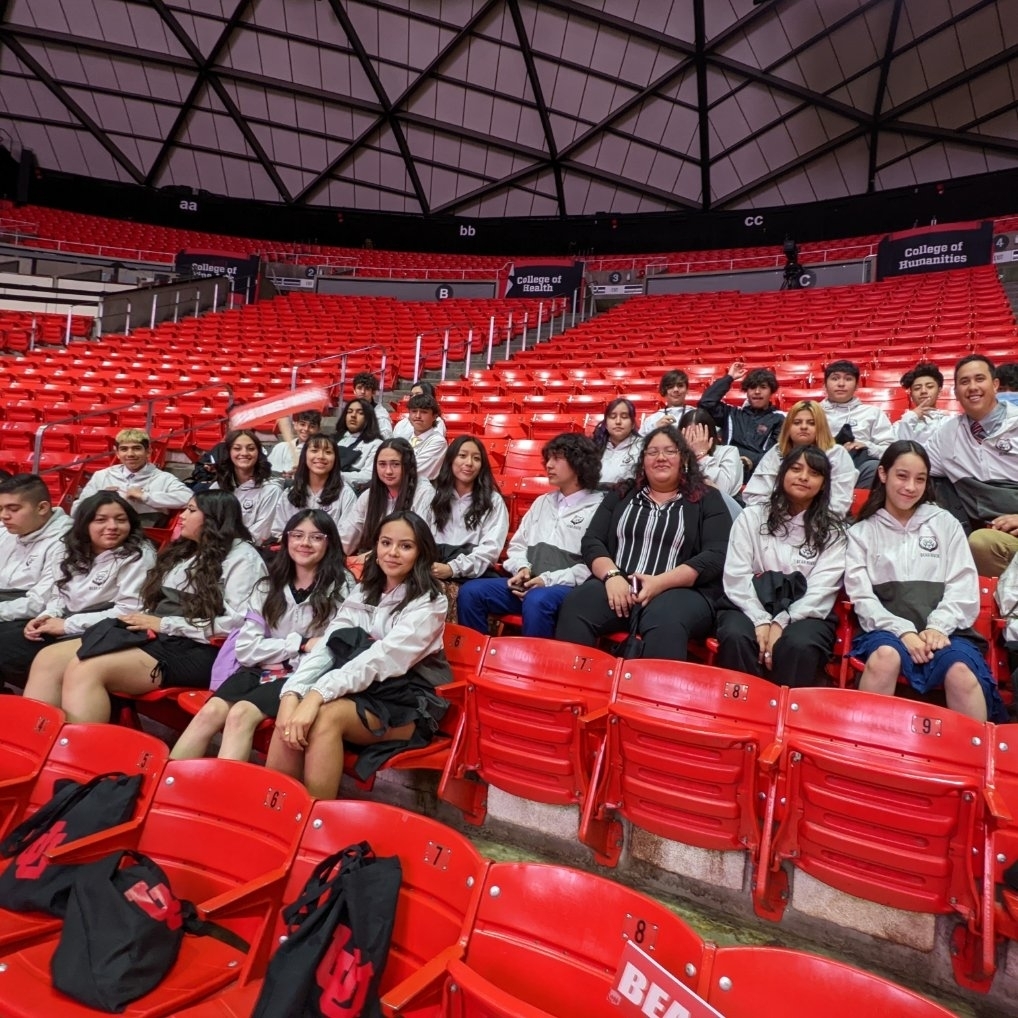 Today is National Secretary Day! We want to give a big shout out and THANKS to our 4 amazing secretaries that really are the glue that keep BRMS together: Mrs. Stark Mrs. Hess Mrs. Winward Mrs. Patterson Thanks for all you do!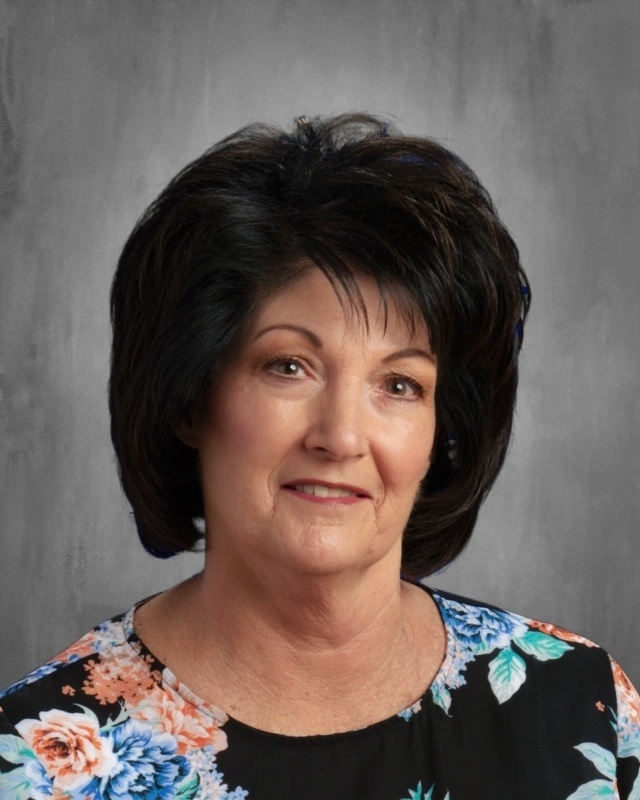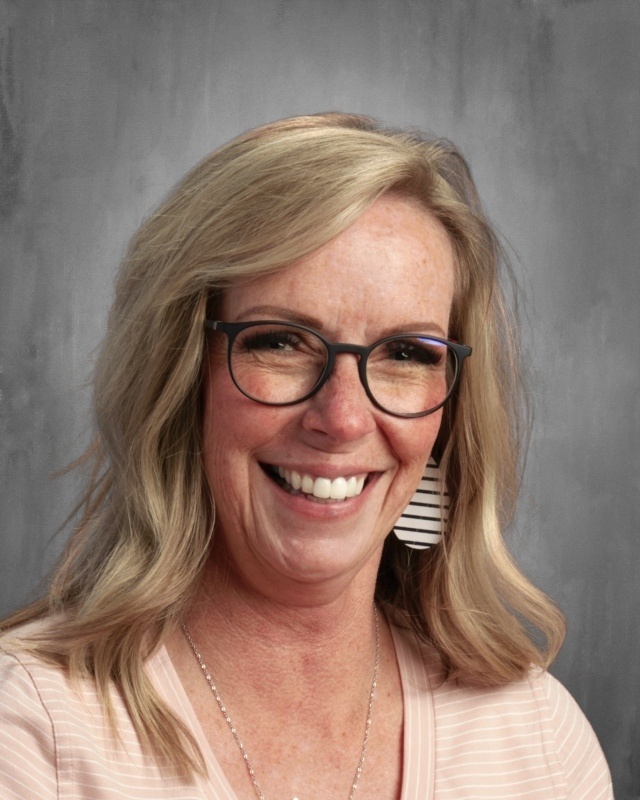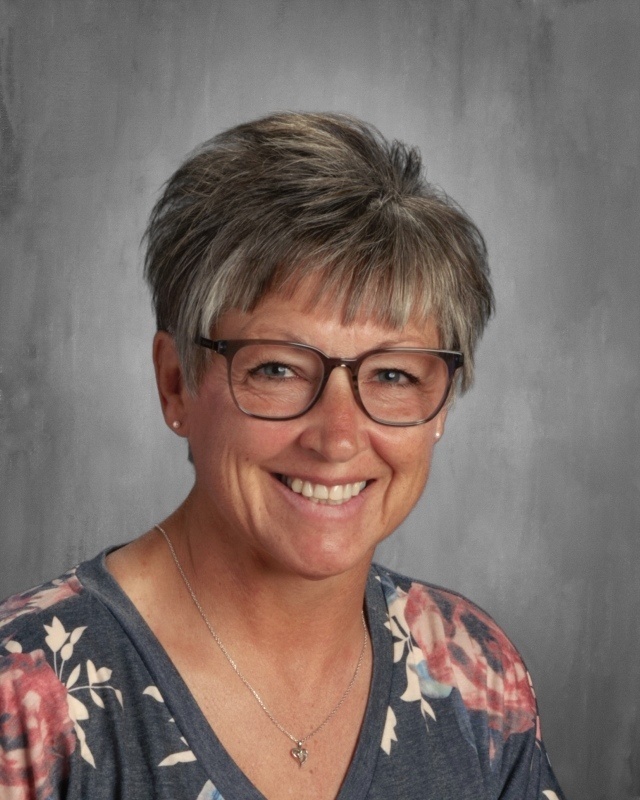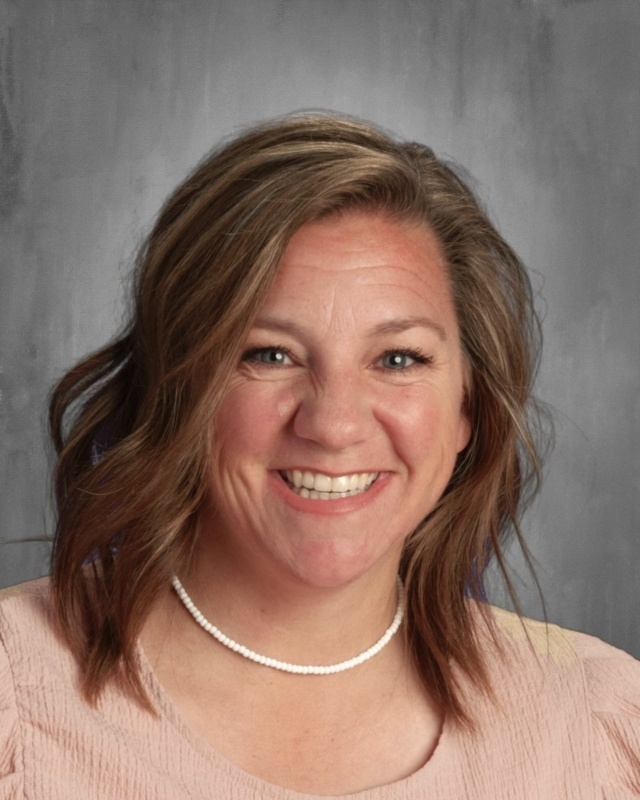 Aspire Testing and Bell Schedule for April 18-19 and April 25-26 Aspire Testing will be for 9th graders. Parents please check your email for more information.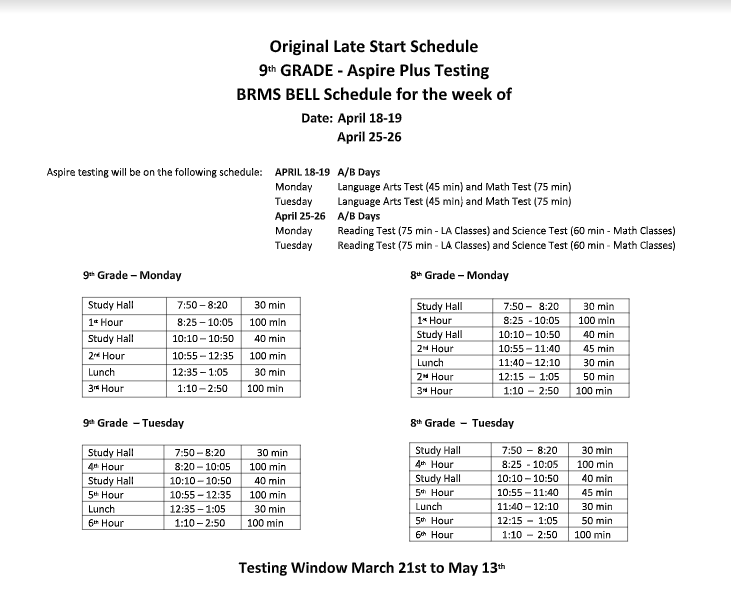 Parents- Please check out these offerings from our local food pantry.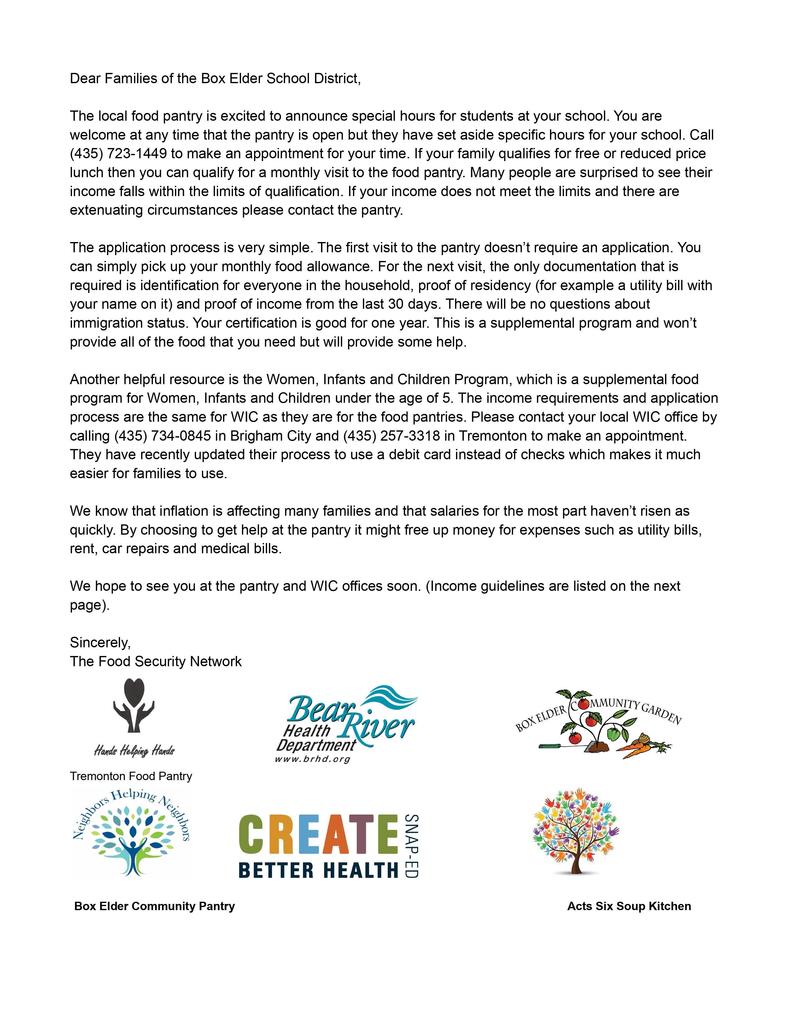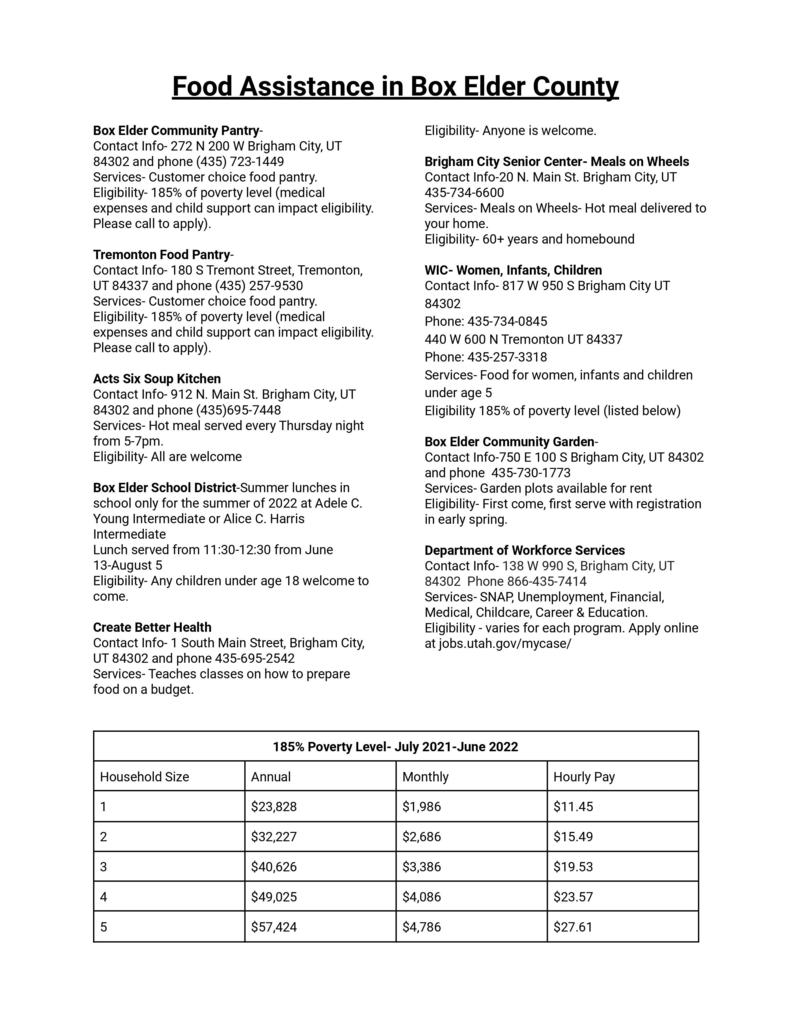 Parents-mark your calendars! Parent-teacher conferences at BRMS are Wednesday, April 13th, from 3:30 - 7:00 PM. Come get some cotton candy and say hello to our teachers. Teachers will be in their rooms. Maps will be provided. ----- Padres-¡marquen sus calendarios! Las conferencias de padres y maestros en BRMS son el miércoles, 13 de abril, de 3:30 - 7:00 PM. Vengan a comer algodón de azúcar y a saludar a nuestros maestros. Los maestros estarán en sus salones. Se proporcionarán mapas.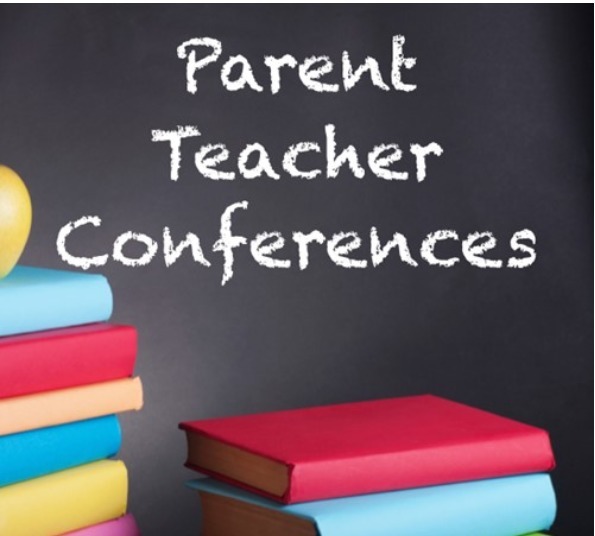 Don't forget to order your 2021-2022 BRMS yearbook! They are on sale now for $25 and are available at jostens.com. We have a limited number available this year, and only 135 are remaining. Don't miss out!