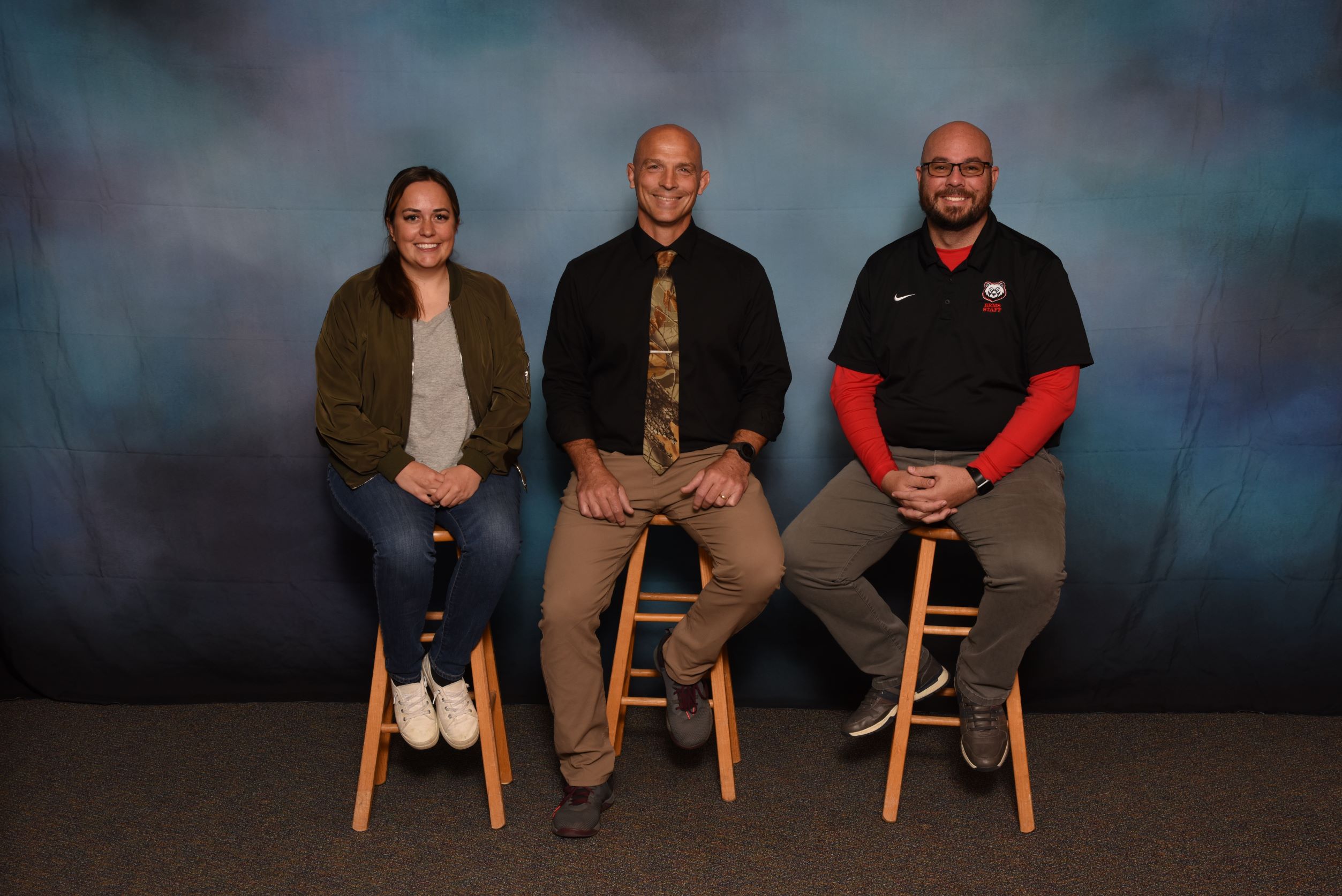 Mrs. Jackson is the Assistant Principal (intern) at both BRMS and BRHS. She received both her bachelor and master degree from Buena Vista University in Storm Lake, Iowa. In 2022, she received her school leadership endorsement from SUU. During her teaching career, she taught 6th, 7th, 9th, and 10th greades in English/Language Arts. Mrs. Jackson grew up in Iowa. She met her husband, Grayson, in college in Iowa. He was originally from Utah, so they moved here to be closer to family. In her free time, she volunteers with the Plymouth Fire Dept., Box Elder Sheriff's Search and Rescue, and Box Elder Sheriff's Posse. She enjoys riding horses, camping, traveling, and fostering dogs. She loves BRMS and is so grateful to be able to work with the students and faculty.
Dan Carstens
Principal
Mr. Carstens was born and raised in Alaska where he began his journey into education. He started as a math teacher and wrestling coach for nine years and then transitioned into the school principal role for 16 years on the Kenai Peninsula. This is his second year at BRMS. He has been married to his wife, Debbie, for 28 years with five grown children and two grandchildren. In his free-time Mr. Carstens enjoys fly fishing and getting outdoors with his family.
Mr. Barrow has been at BRMS since 2021. He was previously an assistant principal at Harris Intermediate for 3 years and before that was teaching in Colorado for 6 years. He grew up in Weber County, and attended Fremont High School, UVU, Weber State, and Western Governors University. He enjoys camping, traveling, and spending time with his wife and four kids.